[Article publié sur Alternativ News]
Cette discographie purement sélective et en rien exhaustive ne s'apparente pas à une sélection subjective selon les goûts de la rédaction mais essaiera au contraire de présenter objectivement et par ordre alphabétique des albums pas forcément célèbres dans la mémoire collective mais qui ont fait de la scène ce qu'elle est aujourd'hui.
En espérant que vous découvrirez des choses intéressantes, soyez curieux et allez écouter ces albums cultes que vous ne connaissez peut-être pas.
Il y a 30 ans… 1982.
BAD BRAINS – S/T
BRUCE SPRINGSTEEN – Nebraska
DEAD KENNEDYS – Plastic Surgery Disasters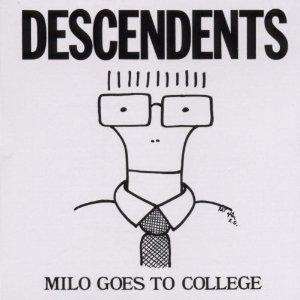 DESCENDENTS – Milo Goes to College
DISCHARGE – Hear Nothing See Nothing Say Nothing
FEAR – The Record
MISFITS – Walk Among Us
MISSION OF BURMA – Vs.
THE CLASH – Combat Rock
THE CURE – Pornography
Mentions honorables :
IRON MAIDEN – The Number of the Beast
JUDAS PRIEST - Screaming for Vengeance
KILLING JOKE - Revelations
THE BIRTHDAY PARTY - Junkyard